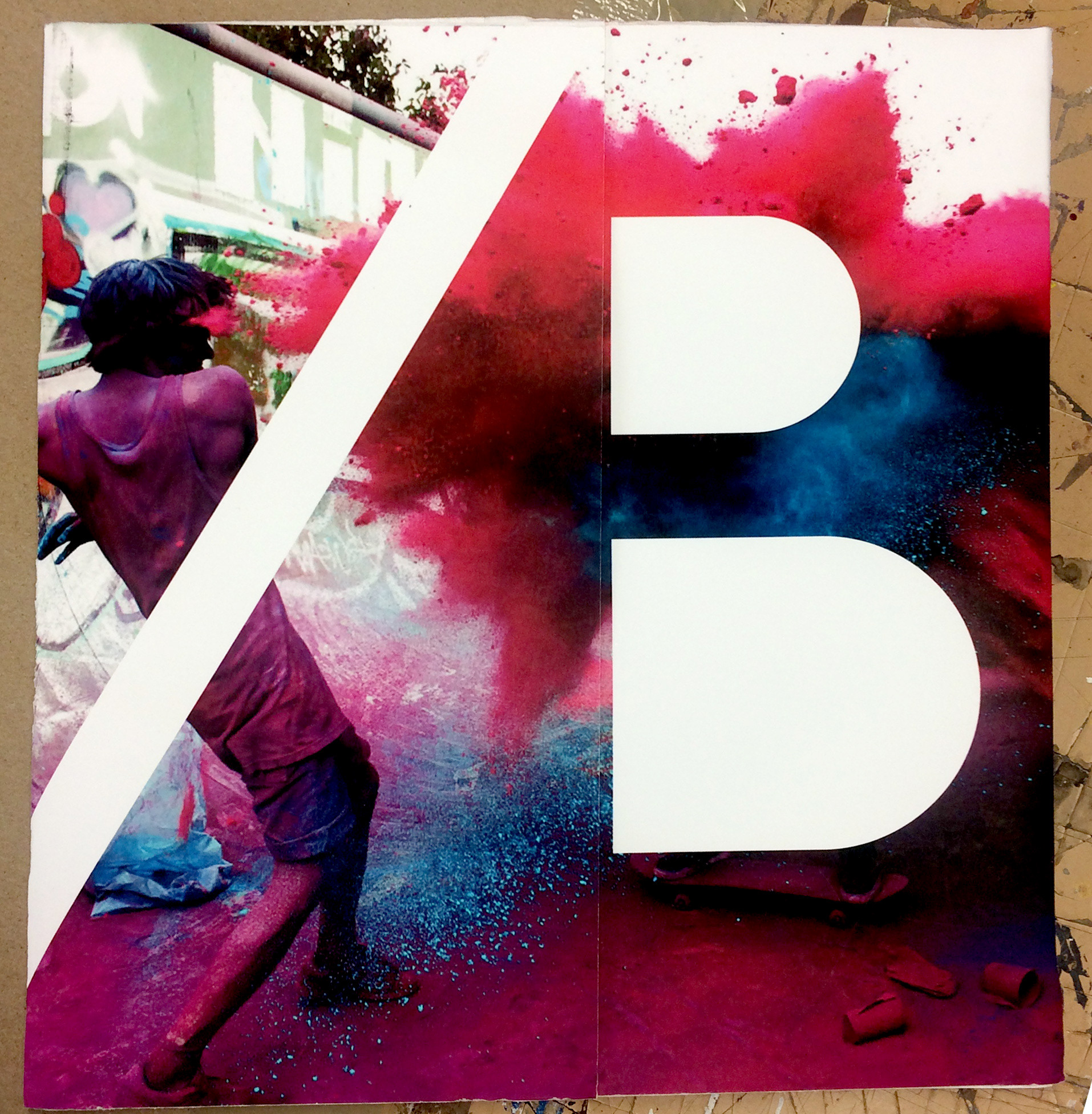 The size of an album cover. This poster features a unique festival in Berlin, overlaid with the brand logo...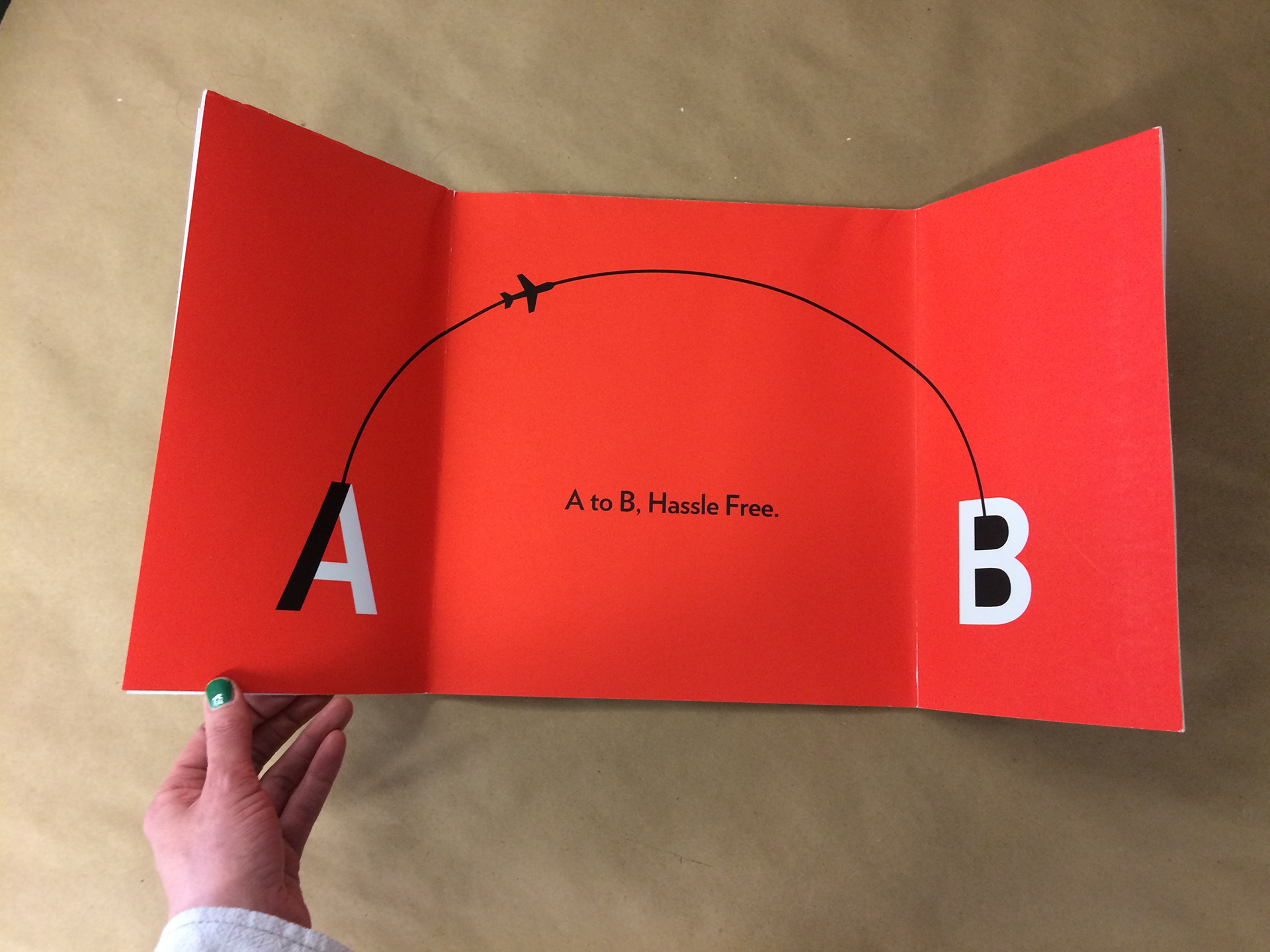 ... The oversized pamphlet opens to reveal the brand tagline, and a little story about the logo mark (what the A-B represents, and where the forms derived from). Boldness is in austere simplicity.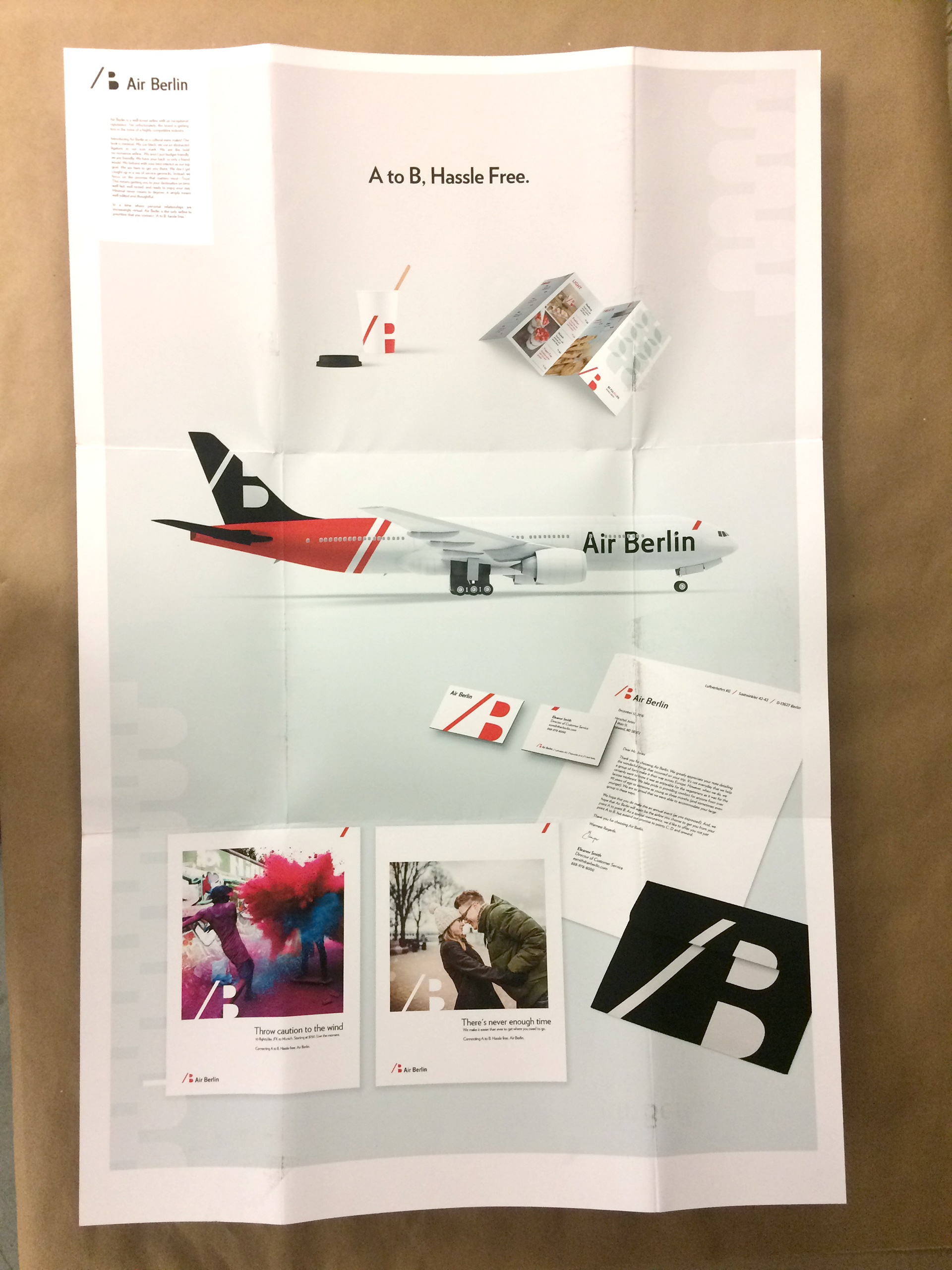 The album-sized pamphlet expands to a 24"x36" poster.  It's designed for employees of the airline. Picture them arriving to work one morning, finding a neatly folded, boldly-colored 12"x12" square on their desks.
Open the square (symbolic phrasing) to reveal the application of a bold, adventurous identity and how it might be rolled out across a variety of consumer touch points. 
This brand is not geared to travelers that have a fear of flying. It is about being sharp, now, punctual, affordable (because of savvy pared down choices, not sacrifice). Roll out the red carpet!
In my professional experiences I've seen creative teams partner with expensive brand agencies. Months of research, meetings, strategic planning and design iterations. The moment of the new brand unveiling is glorious! And, often short lived. The people responsible for delivering a consistent brand message weren't involved. They know the new specs live on a drive in a PDF booklet somewhere...but...[head scratch]... where was that again? Uh oh! Not ideal, indicative of many organization shortcomings, but it happens. This poster is a motivation piece. Intended to get the internal team excited about the voice of the company they are a part of.