For days I photographed almost every manhole cover I came across. Government Center to North End area in Boston is dense with design variety. Like many exercise in art and design, this project was a study in seeing. Our urban landscapes are full of fascinating design work. Grand and miniscule. 
The cover is my pattern interpretation of a common Bell Telephone manhole cover (photo of below). I created this in illustrator, then printed it on kraft paper. The paper was carefully cut and adhered to the lid of an old cardboard jewelry box. Each page folds up to nest within the lid.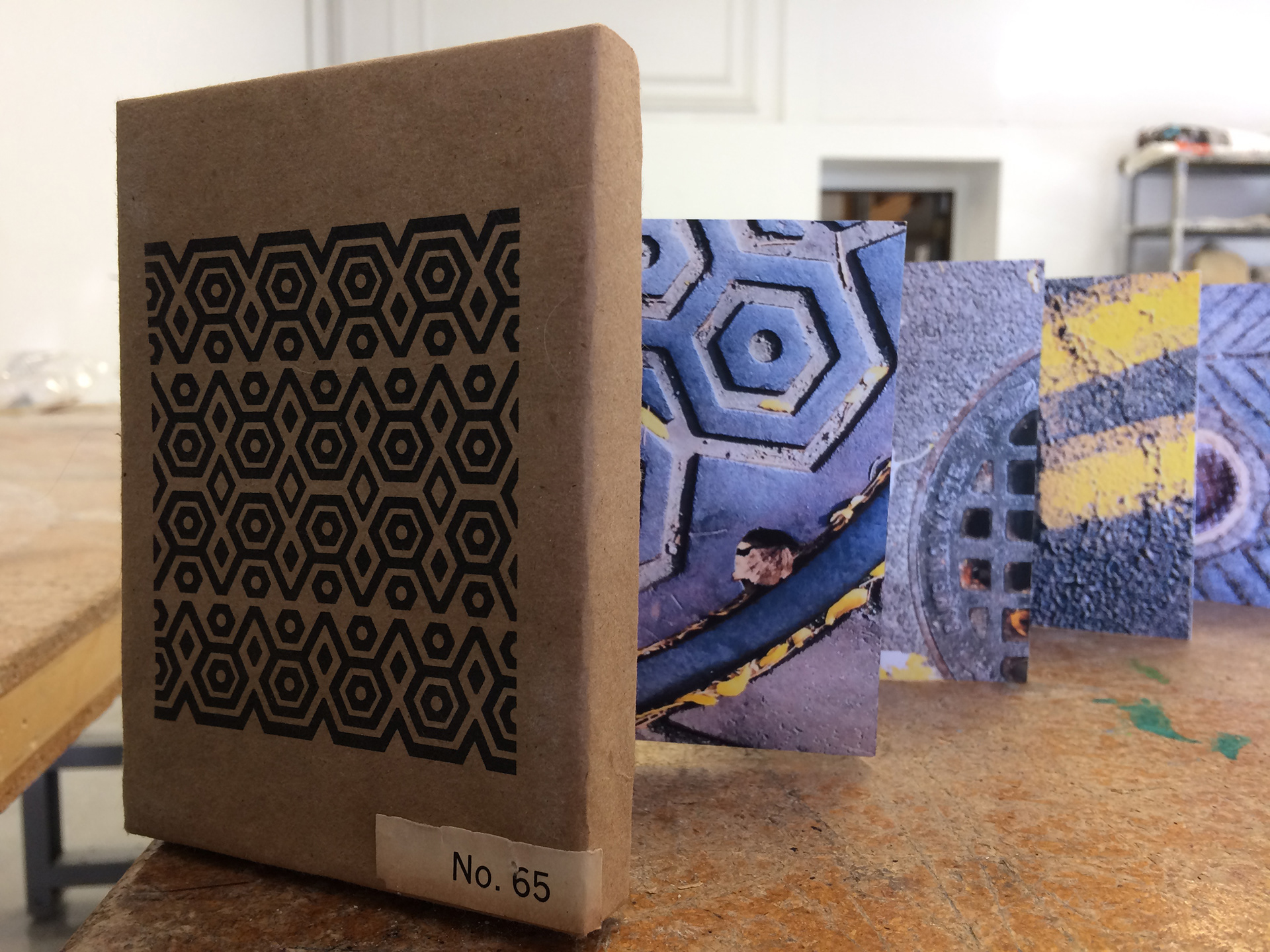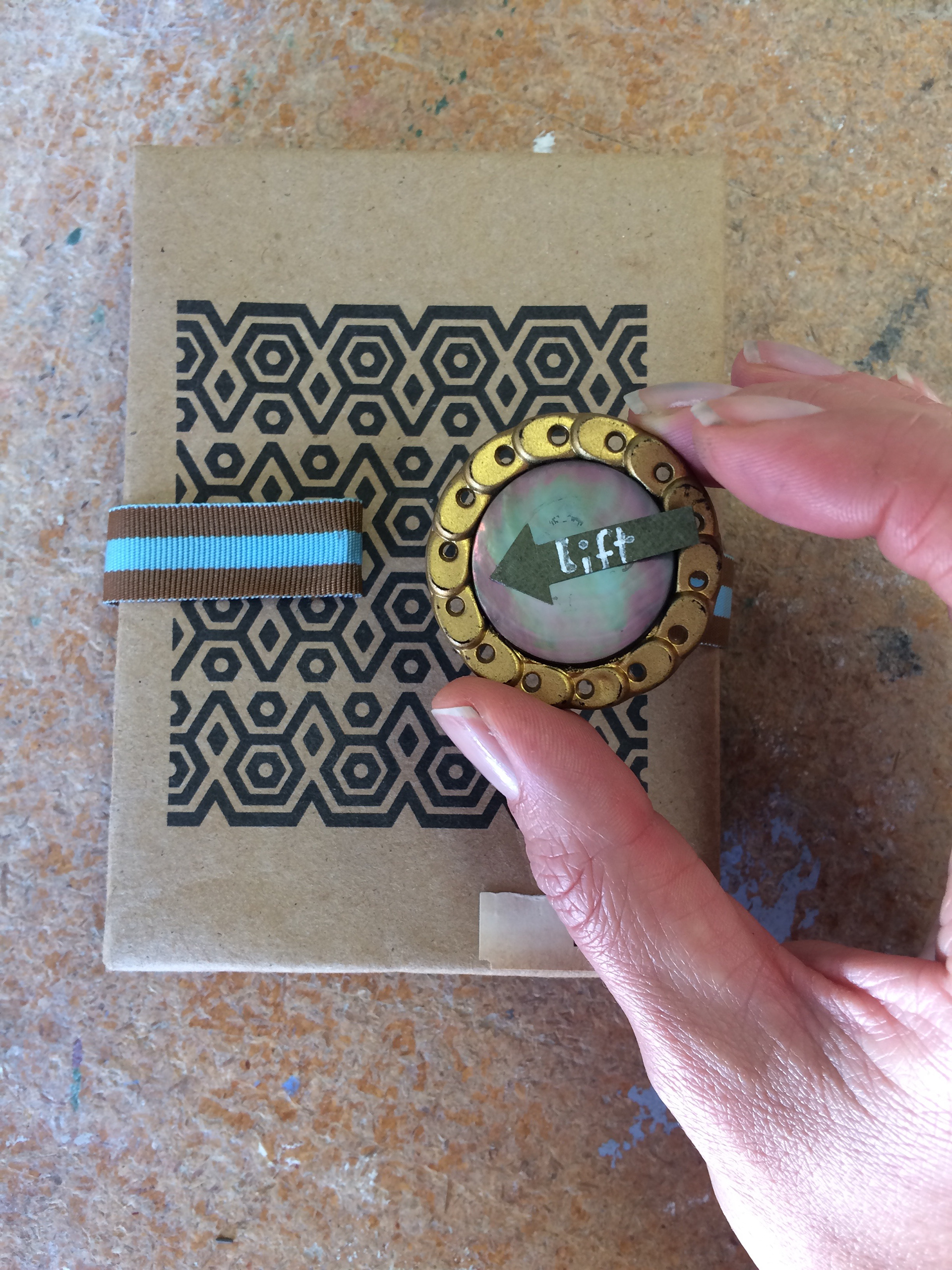 A ribbon and button, with magnetic closure, keeps the book closed. Similarly to how a worker would lift the heavy metal cover of the street, the viewer of this book is invited to lift the button (abstractly representing a cover). The striped ribbon references painted lines in the middle of the road.
The book is designed to view like a traditional book (flipping through pages), be propped on a shelf, or hung on a wall (images below). I enjoy the book as a wall hanging most. It shows off the compositions of how one rounded form flows into the next.